Video SEO Case Study # 1
PLEASE NOTE: The SEO results shown on this page are accurate with screen captures from the date and time of publication – 2011/09/22
Our video stayed on page one until Google swapped out our video for our YouTube channel, which can still be found on Google Page One along with our website for our own industry search term.
#1 on YouTube for 'video seo services'

Google Page One search with over 50,000,000 competing results.
Video listing also on Page one GoogleVideo and YouTube, competing against SEO experts all over the world in their own field of expertise… "SEO"!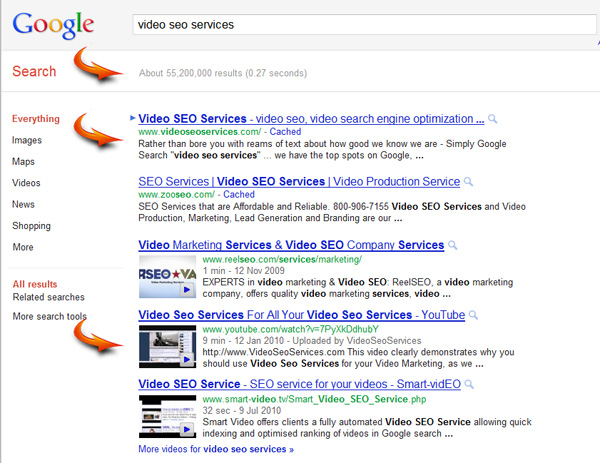 Need help checking this is our work? email us: validate@videoseoservices.com

Looking to get your web properties ranked in front of your ideal prospective clients?
Click Here To Get A No-Obligation Proposal
VideoSeoServices.com – #1 in Performance Based SEO