YouTube Video SEO Upload Checklist
Be The First! –
Get Your Free Copy of our 'YouTube SEO Upload Checklist' Today
"Video SEO begins before you upload your videos. You can rank page one or two on YouTube just by structuring your video information correctly and adding just a handfull of quality backlinks.
Gain the advantage you need to beat your competitors by helping Google and YouTube understand what your videos relate to
Our "Video SEO Upload Checklist" is a quick reference for you to get your video files optimized right every time.
Quick Reference Guide To SEO Your Videos Right
Page 1 Ranking Positions on Google & YouTube
Attract The Right Viewers To Your Videos For Years
Beat Your Competitors In Search Ranking
Get top Ranking Positions on Google and YouTube
Successfully Promote Your Business On YouTube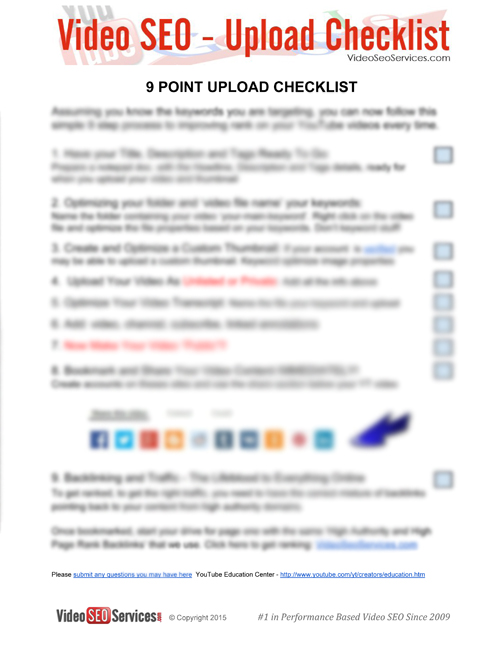 Email Us Below To Get The Latest "YouTube Video SEO Upload Checklist" Completely FREE!
Email: admin@videoseoservices.com